CCTV REPAIR
CCTV repair service is our business and as the Nations Largest Independent Repair Center for CCTV Equipment, we can get your equipment back in service quickly to minimize your downtime and at the same time save you and your company money. We have been doing CCTV surveillance equipment repairs for over 20 years and are very familiar with all major brands of CCTV equipment and control systems. Whether its DVR Repair, NVR Repair, PTZ Dome Camera Repair, IP Camera Repair, Matrix Switcher Repair or Camera Controller Repair, we can help you work out a repair program to fit your needs. We have very reasonable and competitive pricing so just give us a call and we will be happy to speak with you. We have thousands of satisfied customers and will be glad to provide references if requested. Next time your CCTV Surveillance Equipment needs Repair, give us a call.
CCTV DVR REPAIR
We repair most makes and models of Digital Video Recorders and are a Dedicated Micros Authorized Service Center for their Digital Sprite line of CCTV DVRs. We also repair and upgrade American Dynamics / Sensormatic Intellex DVRs and offer Pelco Repair for their lines CCTV Digital Video Recorders including the DX series of DVRs. We also offer GE / Kalatel CCTV Repair for their Digia II series, DVMRe, StoreSafe series and more. Other brands repaired are Bosch, Digital Watchdog, Vicon, Panasonic, Sanyo, Toshiba and more. Just give us a call to inquire about your brand of CCTV DVR.
Click here for Dedicated Micros BX2 DVR repairs and upgrades.
PTZ CAMERA REPAIR
We repair most makes & models of PTZ Dome cameras. We provide American Dynamics Sensormatic Ultradome PTZ camera repair, Speeddome Ultra Repair service, Speeddome repair, Pelco Repair, Pelco Spectradome camera repair, Spectra 2 camera repair, Spectra 3 camera repair, Philips Bosch autodome camera repair, GE Kalatel Cyberdome PTZ repair.

We are now repairing AXIS IP PTZ Dome Cameras. We offer Axis Camera Repair for most models of Axis PTZ cameras and some fixed models of Axis cameras. Please call for more information or click on the this link.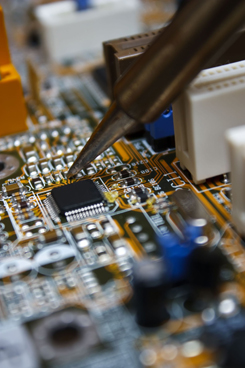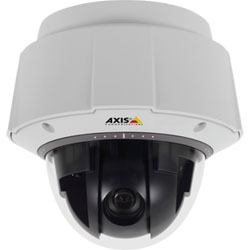 Give Moores Electronics a call today. We will be glad to answer any of your questions and we are sure you will be pleased with our fast, effective service.
Business Hours:
9:00 a.m. to 5:00 p.m., Monday through Friday
(800)349-2288
(800)FIX-CCTV
(415)499-9100
(415)499-9101 fax
info@mooreselectronics.com