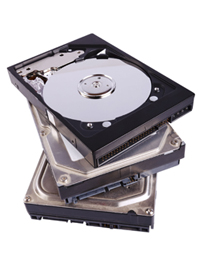 BX2 REPAIRS & UPGRADES
Moores Electronics offers you the choice of Upgrading your BX2 DVR from the older PATA(IDE) Style Harddrive Caddies to the newer, SATA, style Harddrive Caddies and Frames which will make your BX2 more reliable and updated to handle the newer SATA style harddrives for years to come at a fraction of the cost of buying a new DVR with similiar capabilities.
BX2 Repairs include:
* Replace all your older PATA style caddies and frames with newer Dedicated Micros Approved SATA caddies/frame assemblies

* Replace Two(2) case and Two(2) power supply cooling fans

* Upgrade your storage capacity to your specific needs

* Upgrade to the latest software revision

* Perform any other repairs as needed to insure proper operation of your BX2.

Doing this upgrade will allow you in the future to easily swap out the removable harddrives yourself with SATA drives without having to send in your unit for harddrive replacement.
*Please call for pricing