Services & Support
CCTV Repair Services:
Our services include Sensormatic American Dynamics Repairs, Ultradome repair, Speeddome Ultra repair, Intellex repair, and Intellex Ultra repair. Pelco Repairs include their line of Endura and DX series of DVR's, DVR5300, DVR5348, and NSM5200 network storage manager Raid NVR. We also repair the Etasis Power Supplies that go into the Raid storage NVR's. We repair Pelco's Spectradome 2, 3, and 4 series PTZ cameras. We offer GE Kalatel Cyberdome repair, Bosch Autodome repair, Vicon Surveyor repair, and Honeywell Acuiz PTZ camera repair & IP camera repair, Ultrak KD6 Ultradome repair, and HD6 camera repair.
Brands serviced are - American Dynamics, Avigilon, Sensormatic, Pelco, HoneyWell, Ultrak, Bosch, Philips, Burle, GE Kalatel, Vicon, Dedicated Micros, Panasonic, and more.
We are Factory Authorized and offer  Dedicated Micros repairs for their Digital Sprite DVR's which include,
BX2 repairs, DS2 repairs, ECO repairs, and all other models of Dedicated Micros DVRs.When servicing Dedicated Micros DVR's, we will replace and upgrade your software to the latest version so you can be sure your unit is up to date. We can also upgrade your storage capacity to fit your needs.

CLICK HERE FOR MORE INFORMATION ON BX2 REPAIRS AND UPGRADES.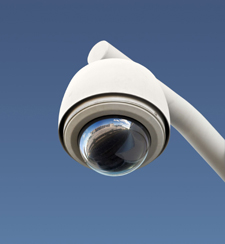 PTZ Camera Repair & IP Camera Repair:

We offer repair services for various brands of robotic PTZ Dome cameras. Our repairs will include general preventative maintenance along with replacing any defective parts which caused the camera to fail. We will test the cameras if needed, on various control protocols to insure proper operation when you receive your camera back. We also soak test the cameras overnight or longer if needed to be sure they are fully functional. We have been in the business of PTZ camera repair for over 10 years now so we are fully equiped to handle most brands of PTZ dome cameras. We now are repairing most brands of Network IP cameras and PTZ IP cameras. Give us a call and we will be glad to answer your questions.
PELCO REPAIRS:

Pelco Repairs include the inspection of all plastic housing and mechanical components and if it is warranted, we will replace all such plastic parts to insure the camera is in like new condition after servicing. 
Pelco PTZ Camera Repairs also include preventative maintenance to the CPU motherboard to insure proper operation and the repair or replacement of the camera's power supply.  All camera functions are tested thoroughly after servicing and the camera is set up for a overnight soak test.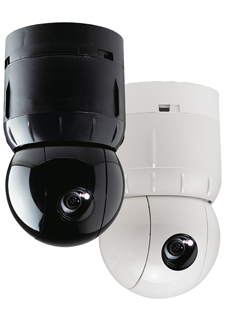 SENSORMATIC / AMERICAN DYNAMICS REPAIRS:


Sensormatic & American Dynamics repairs include the updating of the CPU boards firmware to the latest version along with preventative maintenance to the power supply and motherboards.  All motors will be thoroughly tested for proper operation and replaced if deemed necessary. We repair the older style Speeddome 2000 Sensormatic dome cameras as well and are fully stocked with parts to repair those style of PTZ cameras. We repair the touchtracker and MegaPower Controllers as well that are made by American Dynamics.
We repair most major brands of PTZ Dome Cameras and IP Cameras so please give us a call if you have any questions.
HONEYWELL ACUIX PTZ CAMERA REPAIRS and IP Camera Repair:

We now offer repairs on the new HONEYWELL ACUIX PTZ Dome Cameras. We can repair any and all problems associated with these Honeywell ACUIX PTZ cameras as well as their older style KD6 and HD6 models of Dome Cameras.
We repair most major brands of PTZ Dome Cameras so please give us a call if you have any questions.
*****NEW SERVICES*****
ETASIS EFRP-463, IFRP-462 & IFRP-352 POWER SUPPLY REPAIR SERVICE. PLEASE CALL FOR A QUOTE.