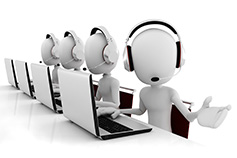 TO PRINT THE RMA/REPAIR FORM OUT IN A WORD DOCUMENT,
CLICK HERE AND SELECT PRINT: RMA FORMMENT REPAIR ORDER
TO REQUEST AN RMA NUMBER, FILL THIS FORM OUT AND FAX IT TO OUR FAX NUMBER
@415-499-9101. WE WILL FILL IN THE RMA NUMBER AND FAX IT BACK TO YOU. YOU CAN
ALSO EMAIL IT TO US AT:
info@mooreselectronics.com
To request an RMA number using our ONLINE RMA Request Program


When sending in your equipment for repair, include the Repair Form in the shipping box.  When the equipment is received, we will DIAGNOSE the problems and call you with an estimate for repair costs.  If the charges are approved, we will perform the repairs and soak test the unit for a minimum of 12 hours to insure your equipment will operate normally when reinstalled.  If the charges are not approved, then there will be a small diagnostic fee plus shipping charges to return the unit back to you.
Ship-To:

MOORE'S ELECTRONICS INC.
117 Mitchell Blvd
San Rafael, CA 94903
phone415-499-9100
fax415-499-9101
Email: info@mooreselectronics.com
WWW.CCTV-REPAIR.COM

Equipment Information: (Please use one form for each piece of equipment)
IMPORTANT POINTS TO REMEMBER
• Be sure to use a sturdy safe box or use original packing if available. Insure contents.
• Do not pack heavy equipment in Styrofoam "peanuts."
• If warranty repair,enclose a copy of original invoice.
• Enclose this form in box with equipment to repair. (Keep a copy for your records.)
• Use one form for each piece of equipment to be repaired.